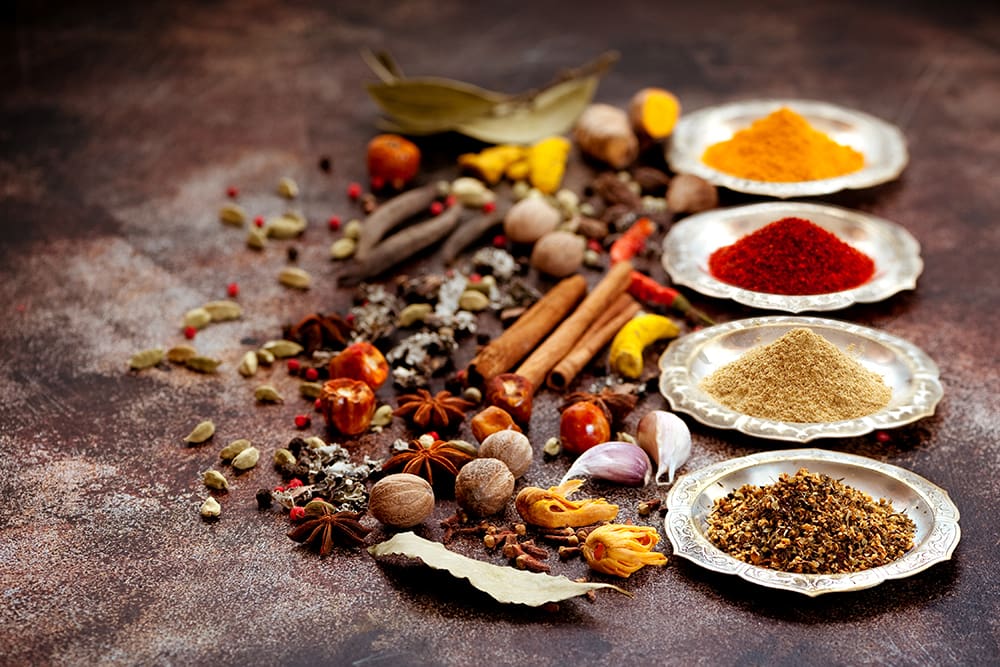 Herbs and spices have traditionally been used to enrich the aromas and flavours of certain foods and also to preserve fresh foods, as some of them have preserving qualities. Some herbs and spices come from tropical areas and have been high value commercial products since ancient times.
Currently, we produce and market a large quantity of herbs and spices that we process in our facilities to guarantee quality and safety to the end user.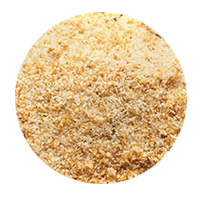 The bulb or head of garlic, which is divided into cloves, is harvested and dried to produce the spice. It has been used as a natural condiment in a variety of dishes, as well as combined with other spices, for thousands of years.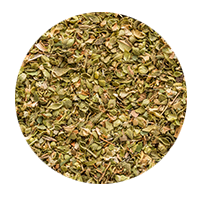 The harvested and dried leaves and inflorescences of oregano are used to produce the spice. It is widely used in all kinds of Mediterranean dishes such as pasta and pizza, and also in combination with other spices.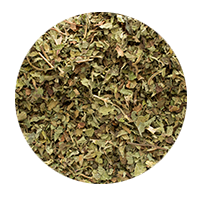 Dried parsley leaves are used as a spice for their seasoning properties in various meat and fish dishes. It is also widely used in combination with other spices, especially garlic, as it balances out the taste of garlic.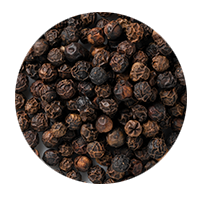 There are three varieties of pepper: black, white and green. All three come from the same plant, harvested at different times of ripening and subjected to different treatments. Pepper is the most widespread spice and has been widely used as a condiment for centuries. Its pungent taste makes it ideal for seasoning a wide range of dishes, alone or combined with other spices.
We offer pre-made spice blends for the meat sector, as well as other blends such as Chili Powder, Curry, Garam Masala, Pul Biber, among others.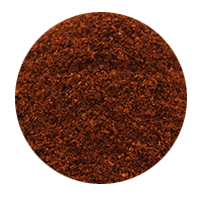 Chili Powder is made from dried and ground chilli peppers of one or more varieties, to which other spices are added. It is used as a spice to add hotness and flavour to culinary dishes.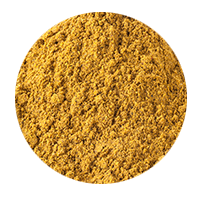 Curry is the name generally used in the Western world to describe a set of dishes made with a mixture of spices, more or less spicy, that were invented in Asian, Eastern and South-Eastern Asian cuisines. Curry is a mixture based on different spices used in India and Pakistan for stews or gravies. The curry recipe varies greatly from region to region and its colour depends on the ingredients in the mixture. The curry mix often includes some of the following spices: chilli, basil, caraway, fenugreek, celery, saffron, cinnamon, cardamom, dried onion, coriander, cloves, cumin, turmeric, fenugreek, ginger, mustard, nutmeg, pepper or tamarind.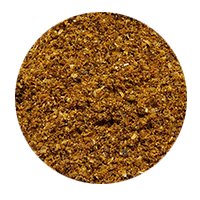 Garam Masala is a spice mixture that is widely used in Indian and other Southeast Asian cuisines. Its composition varies from region to region, even from family to family, so there is no 'original formula'. Depending on its ingredients, garam masala may be slightly spicy. The spices are roasted until they release their aroma and then ground together. Garam masala can be used on its own or with other seasonings, to flavour marinades, dressings, salads, stir-fries, soups and even desserts such as cakes and biscuits.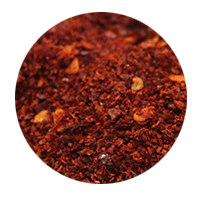 Pul Biber is the Turkish name for a mixture of hot pepper flakes, spices, salt, vegetable oil and spice extracts. It is used in Turkish restaurants and kebabs.
Chili powder or chili powder blends are prepared by grinding dried fruits of one or more varieties of peppers, mixed with spices such as cumin, oregano, garlic and salt. It is used to add pungency (spiciness) and aroma to various Mexican, Indian, Chinese or Korean dishes.
Our spice blends can be packaged under our own brand name, Fenix Spices, or under the customer's brand name, in a variety of formats:
Big-bags from 500 Kg to 1.000 Kg.
25 Kg raffia sacks with PE liner.
25 Kg paper sacks with PE liner.
25 Kg PE sacks with PE liner.
10 and 5 Kg raffia or aluminised sacks.
We offer a wide range of spices, both whole and ground, including: